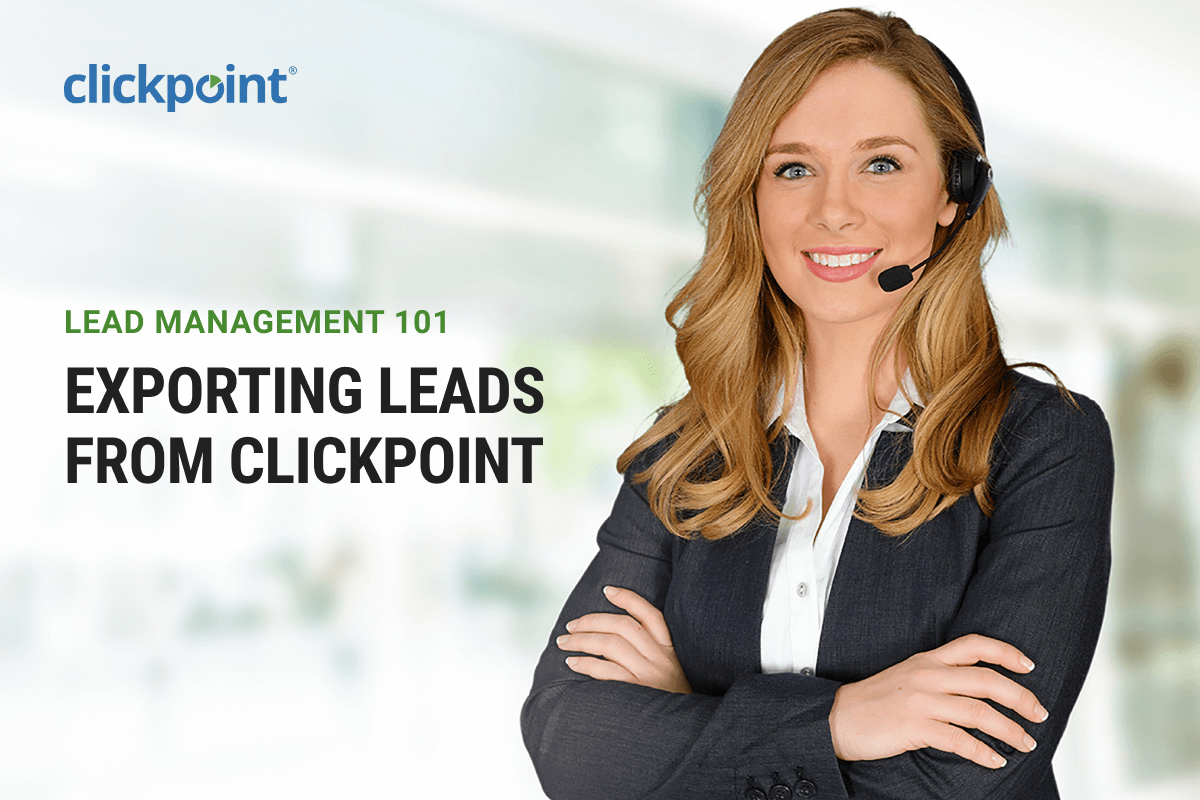 Just as you can Import Leads to ClickPoint, you can Export Leads as well. The Export Utility allows you to select a few specific Leads or all Leads and Export to an Excel file. Leads are also known as Records. If exporting a certain selection of Leads, select these Leads first, then click on the Export icon located on the column header above the Leads. If needing to Export All Leads (Records) click the Export icon and select All Records. This will export data to an Excel file you can download.
Go To My Leads
Notice the Export Icon
In order to Export a certain amount or number of leads:
Select more than one Lead by clicking on a Lead to highlight it; then hold the shift key down and select the number of Leads you want.
Now click on Export and click on Selected Records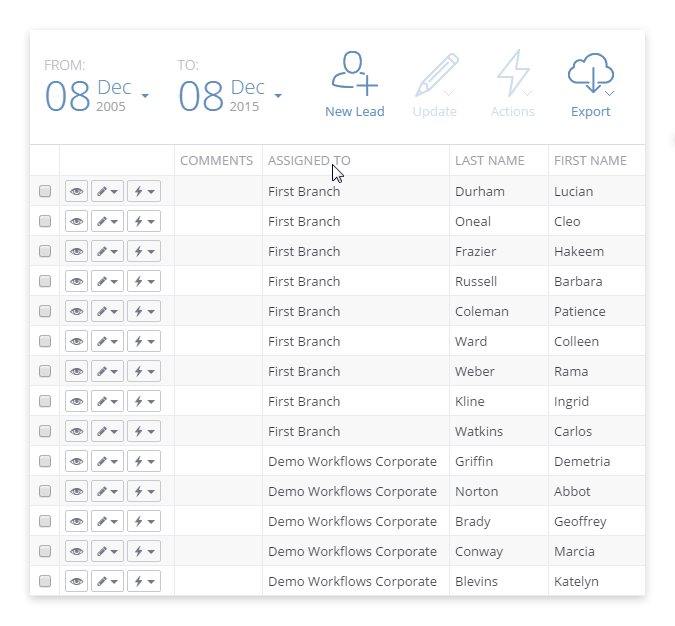 In order to Export all:
Simply click Export and select All Records.
Please note: when exporting Leads there are a few things to pay special attention to:

When Exporting Leads you are only exporting Leads in one Status, for example: Leads, Sold, Or Dead. You will need to Export from each Status if you require all Leads in every Status.
The file that is created will populate for you in Excel format and will typically be located towards the bottom left-hand side of your screen.
If needed, you can sort your Leads by clicking on Columns such as Status or Last Action.
Check your Date Range. The date range selector is important as you may only want to Export Leads from a certain date range.
The option to use Filter and then Export is also available. Create your Filter or select from existing Filters.
Once all Leads are Filtered and loaded you can then Export.