iPad is Entrepreneur Approved!
I needed a new laptop and why spend $1,500 for a decent laptop when I can spend $499 on an iPad?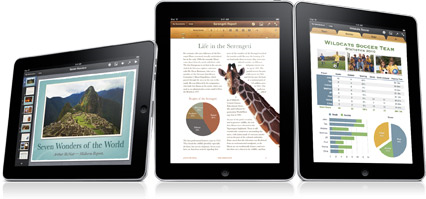 I have been using a PC for most of my adult life. I am used to the flow and design of the Windows operating system. I thought this would never change. Apple in all of its wisdom knew the best way to get to me was through my phone. I had a BlackBerry until we upgraded to the newest version of Microsoft Exchange. BlackBerry made a big mistake in not being compatible with the latest version of Exchange. It forced me to switch to the iPhone, and I have to say I am glad I did. I used a couple of Macs back in college and hated them. That's when PC was taking over and Macs were just starting to rethink their operating system.
For a long time, I wasn't aware what was going on over at Apple, because I wasn't following them. But I am now! They have made their user interface so easy to use that anyone can use it right away.
Kids as young as 5 years old, sometimes even younger, are able to use the intuitive touchscreen like it's nothing more than an Etch a Sketch.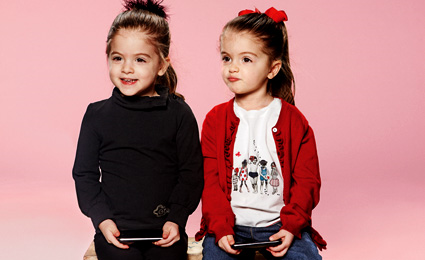 See Fast Company Issue 144, April 2010
Grabbing the new iPad was only a matter of time for me. I needed a new laptop and why spend $1,500 for a decent laptop when I can spend $499 on an iPad? The concerns most people had with the Ipad were the keyboard, Flash capabilities, and the fact that it's the first release. They felt there may be bugs or issues that the second version would fix. I haven't encountered any issues, although I would be much happier if the Flash war was resolved.
I can tell you that the keyboard is very easy to use. I have absolutely no issues using the keyboard. The Flash is a drawback that I think they will overcome soon. The weight is what makes it great for the traveling entrepreneur. It weighs about as much as a newspaper, maybe even less at 1.5 lbs. I took it on the road with me and was able to practice a presentation on Keynote, the Mac version of PowerPoint. I was blown away by how easy it was to use and to hook up to an LCD projector. I was also amazed that my iPad battery lasted ten hours. My old laptop battery lasted just about two hours. You can fly to Europe and not run out of battery life. The other benefits are the same benefits that the iPhone has, like the app store. I also like the built-in speakers that turn it into a real iPod player. One of the coolest features is that you can also use your Netflix account and your iPad together with your LCD or Plasma TV. Simply use the HDMI converter and you are watching Netflix movies instantly without having to mail back your watched movies. Imagine how great it would be to screen movies on a giant screen.