Lead Nurturing Is All About Laying the Bricks
Lead nurturing is just one of the many features of ClickPoint lead management software.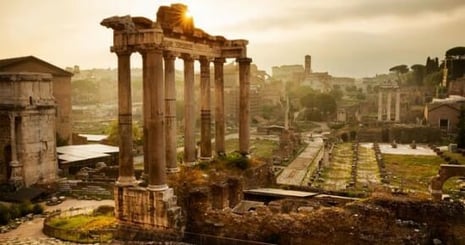 Rome wasn't built in a day, but they were laying bricks every hour, if you build it they will come, you get the idea. Enough with the Clichés.
Drip email marketing is a feature that is always ever evolving, brilliantly crafted within our ClickPoint lead management software solution. ClickPoint lead nurturing enables users of our system to implement an easy-to-use method for marketing to their leads. Lead nurturing is a powerful marketing strategy, if implemented correctly. In comparison to other forms of marketing, where you can experience difficulty in tracking your return on investment (ROI), lead nurturing is straightforward, easy to quantify, and low on risk. A well-structured sales lead nurturing campaign develops a relationship between your business and your lead or prospect. It's one of the many successful features that benefit the users of ClickPoint and this ladies and gentlemen is where we separate ourselves from the pack.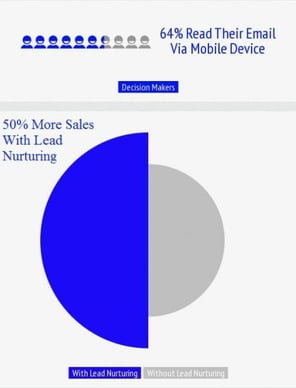 Here is a quick synopsis of some statistics backing up the claim that automated marketing, lead nurturing, and lead management are game changers:
Companies that excel at lead nurturing generate 50% more sales ready leads at 33% lower cost. (Source: Forrester Research)
Businesses that use marketing automation to nurture prospects experience a 451% increase in qualified leads. (Source: The Annuitas Group)
64% of decision-makers read their email via mobile devices. (Source: http://toprankblog.com/)
47% of nurtured leads make larger purchases over non-nurtured leads. (Source: The Annuitas Group)
Companies that automate lead management see a 10% or greater increase in revenue in 6-9 months. (Source: Gartner Research)
These statistics, unlike The Hunger Games, ensures the odds are ever in your favor, if you have automated email marketing, as well as a fine tuned lead nurture campaign set in place for those leads.
The beauty of it is ClickPoint manages your leads efficiently while having all the bells and whistles to capture, distribute, and ensure maximum value is created from each and every lead. The nurture campaign is extremely easy to create and is customizable for many verticals; the automated marketing enables this feature to knock it out of the ballpark with any type of sales lead nurture campaign set. The solution even provides easy to read reporting with the analytics to show when someone opened your email, if they clicked on any links, and the success rates of certain email templates any user created.
It's extremely helpful and profitable for many sales and marketing teams that implement our software and it just keeps getting better with our incredible developers making the customizable possibilities endless. Our development team is always rolling out new features, and with technology growing at such a fast pace, so is ClickPoint Software. Cheers!
This link will send you over to a free 30-day trial of ClickPoint, check it out for yourself!