Orchestrating Lead Management for Steinway & Sons
ClickPoint lead management automation lets Steinway & Sons meet customer expectations for excellent service responding to customer inquiries.
Global boutique brands need efficient lead management too…Lead management automation is great for larger enterprises where high volumes of inbound leads are generated and need to be brought together in a single view, scored and distributed rapidly to an army of call center and field sales agents. What's not so obvious is that automated lead management is also an excellent solution for businesses that sell higher value goods with reduced lead volumes.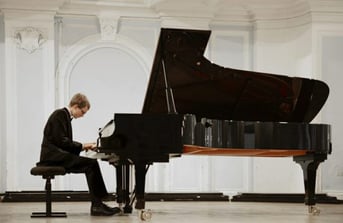 Boutique brands typically sell relatively low numbers of big-ticket goods worldwide. This might be through prestige owned brand stores or through exclusive dealer networks. One such company that reaps the benefits of ClickPoint lead management automation is Steinway & Sons. Steinway pianos are seen on concert stages, and found in music teaching centers of excellence and in the homes of affluent amateur and professional musicians around the world.
Meeting the expectation for service excellence
Big-ticket purchases inevitably drive a customer expectation of high service levels. With an iconic global prestige brand such as Steinway & Sons, customers expect service to be nothing less than excellent. This includes immediate action to respond to web inquiries, which generate 65% of the company's inbound leads. To help Steinway meet this expectation, ClickPoint provides:
Lead Capture and Reporting Database – A central database capturing phone and online lead inquiries, while allowing for real-time lead performance reporting
Lead Distribution – The lead distribution rules needed to allow for country codes, US and Canadian postal codes, and dealer performance levels
Web-Based Lead Management – Dealers and corporate offices needed a simple lead retrieval system that would allow them to search for lead inquiries by a number of criteria to filter their leads
Web-Based Dealer Locator – Steinway and Sons web-based dealer locators found on their main website required ClickPoint LeadExec and their website to update in real-time
Deal effectively with all your inbound leads with ClickPoint
ClickPoint automated lead management is not just for servicing large volumes of relatively low priced products and services. It works equally well for businesses servicing low volumes of relatively high priced products and services. Typically, only a maximum of 25% of leads are ready to buy at the time they make an inquiry. ClickPoint provides the platform for nurturing the remaining 75% through to conversion, an essential for big-ticket items.
You can find out more about how we help Steinway & Sons by looking at the case study here.