7 Trends a Lead Generation Specialist Should Watch
To generate more leads for your buyers, you need to adapt your habits and keep up with the latest technology trends.
Lead generation specialists update their marketing tools and strategies to keep up with the fast-changing lead generation landscape.
To fill their lead generation funnel, organizations increased their marketing budgets by 34% in 2018. Lead generation is an ever-changing field. Some trends rise, and others fall each year.
Below, we discuss seven trends that can affect the outcome of your lead generation efforts:
1. Increased Segmentation
Segmentation divides leads into different categories according to their demographics, characteristics, and interests. Segmentation can have a significant impact on your down-funnel sales strategies. Most of all, it can, and should affect how you implement your marketing campaigns.
When you segment your leads, you can ensure that specific groups of people receive the right messages from your brand. This is especially important for people at different stages of the customer journey.
Lead nurture is commonly seen at the top of the funnel and managed by marketing automation or lead generation software. Down the funnel with sales teams; this can also be done with drip campaigns personalized by sales reps or SDRs. If you ignore lead segmentation and personalization, you won't be able to meet specific needs and satisfy customers across the board.
Companies use automated lead scoring models to help them decide when to send texts and emails to prospects. This allows them to reach out at the best time when the opportunity is more likely to read the message.
Using different types of landing pages for different prospect segments increases conversion. Website visitors who are served hyper-relevant lead magnets are far more likely to follow your conversion path.
Without segmentation, it is difficult for salespeople to prioritize and identify which opportunities are most likely to turn into a sale. This results in lower efficiencies and potential sales being lost.
Moreover, audience segmentation and message or service personalization go hand in hand. Once you have segmented your leads, you can begin creating tailored messages for each prospect at each buyer journey stage. This is an essential aspect of lead generation strategies because buyer expectations are increasing and becoming more complex.
Salesforce's recent article reveals that 76% of customers want to engage with salespeople who are helpful during the customer journey.
They want to be treated like a person, not just a number in the sales quota.
Salesforce reveals that 84% of buyers want to be treated like a person and not a number.
You can improve your marketing results by segmenting your leads and scoring them based on their likelihood to convert.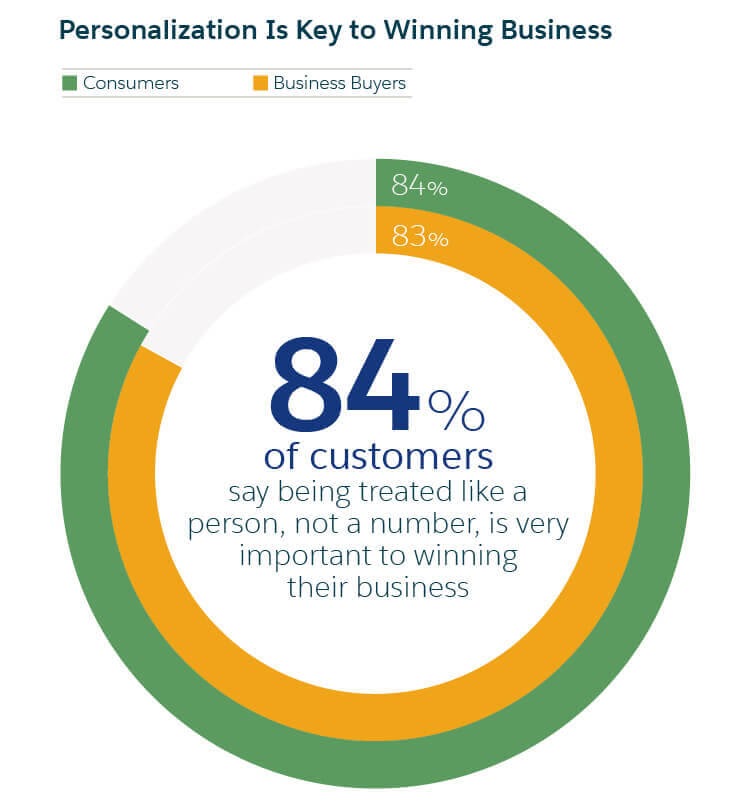 2. Advanced Email Marketing
Salesforce's recent article showed that 76% of customers are interested in interacting with helpful salespeople during their customer journey. Email remains one of the most crucial lead-generation tools.
According to HubSpot, email still has a high click-through rate (CTR).
The industries with the highest CTR for email are arts and entertainment, construction, real estate, business and industrial, and retail shopping.
Marketing automation technology is especially helpful in generating leads by collecting email addresses and creating email lists. Once a prospect gives you their contact info, you can send more emails based on specific scoring criteria. Actions like opening, clicking, or replying to emails can trigger lead scores. As such, you do not have to make prospects wait for a welcome message or manual reply from a salesperson.
3. Behavioral Intelligence
Customer behavior provides insights that enable many lead generation or marketing automation software solutions to help tailor marketing campaigns.
Behavioral intelligence software can monitor web visitors and learn which CTAs are most effective at converting visitors in real time. You can see the results in heat maps, click, scroll, and attention maps. Based on this feedback, you improve your landing pages and websites while finding out what attracts prospects to your site. Dig in on keywords and pages they visit more often to aid your marketing campaigns.
Despite the richness of data gained from behavioral analytics, there are still not many businesses that apply this to their marketing. Tom
Shapiro, CEO of Stratabeat, asks audiences at conferences whether they use this tactic, and only 1-10% say they do. This trend is increasing, however, and can enhance your lead generation efforts.
4. Influencer Connection
Influencers are social media stars with a broad audience reach, that can help your brand tremendously, and promote high-converting lead-generation campaigns. Influencers use social media sites such as YouTube, Instagram, Twitter, and Facebook. They are popular among brands because of their high engagement.
Companies set aside a considerable chunk of their marketing budgets for influencers, from $25,000 to $100,000 per year. According to the report cited by the Influencer Marketing Hub, some companies spend upward of $500,000 towards influencer marketing.
Influencer marketing budgets are increasing, due to high success rates with influencer marketing.

Influencer marketing budgets are increasing.
However, measuring ROI remains a challenge for influencer marketing. This is a challenge faced by 78% of marketers surveyed in the report. Still, the current performance metrics are enough to persuade brands to continue partnering with popular content creators.
But how can influencers help with your lead generation? You can contact influencers and ask them to provide their contact information.
If they do, you can continue your interactions with them outside the platform where you follow them.
5. Smart Digital Assistants
People use digital assistant devices, such as Siri, Alexa, and Cortana, to make their day-to-day lives easier. Aside from reminding users of tasks and calendar events, AI-powered assistants can also help them find your business.
Imagine people asking digital assistants where the best donut shop in town is. It is likely to read the results of a search engine and can direct people toward that place. It can work the same way for your products or services, too.
6. Video Marketing
YouTube is the most popular platform for 83% of consumers for video content. Seventy-three percent of social media visitors want to see entertaining videos. HubSpot also reports that fifty-four percent of buyers want to see more videos from brands.
Adding more videos to your content arsenal could work because consumers check videos before purchasing. Video marketers even generate more than 60% of qualified leads from videos on an annual basis.
You can also associate your video marketing with your marketing automation. You can add video content to your marketing automation platform, which will automatically post it on the right platforms.
7. Blogging
Posting on blogging platforms is high on the list of 53% of marketers because it combines lead generation with branding. Blog posts garner the highest share of online traffic, especially if they have more than 3,000 words. Optimized blog articles can bring lots of traffic to savvy marketers who understand search engine optimization.
Additionally, Optinmonster shares that the average length of a blog article is 1,142 words. To generate more leads, you must adapt your habits and keep up with the latest technology trends.
What makes blog articles so interesting for people, however? It is likely because they offer plenty of information, making them valuable for consumers. With this insight, it would help if you had informative posts on your blog to attract more readers and leads.
Lead generation and the customer journey
Every sale begins with a lead. And to gain leads, you have to put in place various marketing and lead generation strategies. The process can be tough but when you implement your plans at opportune moments, the return on your investment could be more than adequate. That is why you have to give careful thought to your lead generation and understand who your target audiences really are so you can produce content that can lead them to your doorstep. Then, you can apply other tactics to convert more leads.