6 LeadsPedia Competitors for Lead Distribution Software
LeadsPedia has carved a space in the lead distribution software, but it doesn't stand alone. These six Leadspedia competitors each bring unique strengths.

Lead Distribution Software
lead distribution software streamlines lead allocation, employing routing rules to direct leads to prospective purchasers or sales teams.
Proficient lead distribution is critical in driving significant revenue growth for performance marketers and companies involved in lead generation. Optimal solutions offer lead distribution features to capitalize on leads, including distribution predicated on price, urgency, and balanced delivery.
For lead buyers, a well-executed lead routing process diminishes the response time to pressing web inquiries or incoming phone calls. Efficiently distributed leads transition rapidly from the lead origin to sales. This allows buyers to engage with potential customers while they are hot and convert leads at a higher rate.
Leads are generated through lead capture pages, lead capture forms or calls. After lead capture, the lead distribution software assigns points based on lead qualification criteria. These points are part of lead scoring. Leads that score well are qualified and routed to the appropriate sales reps.
At this point, lead management software continues the process. This results in enhanced lead qualification and contact rates, better conversion rates, and a significant improvement in ROI.
Every company is driven by efficiency and heightened return on investment. Therefore, lead distribution software becomes indispensable for businesses that depend heavily on leads.

Leadspedia
In the competitive landscape of lead distribution software, many platforms are fighting for their place in the sun. LeadsPedia has carved out a niche thanks to its capabilities to capture and manage leads in real-time. However, the market is vast and varied, with several platforms providing similar and at times, more advanced services. This article is a deep-dive exploration into the seven notable competitors of LeadsPedia in the lead distribution software industry.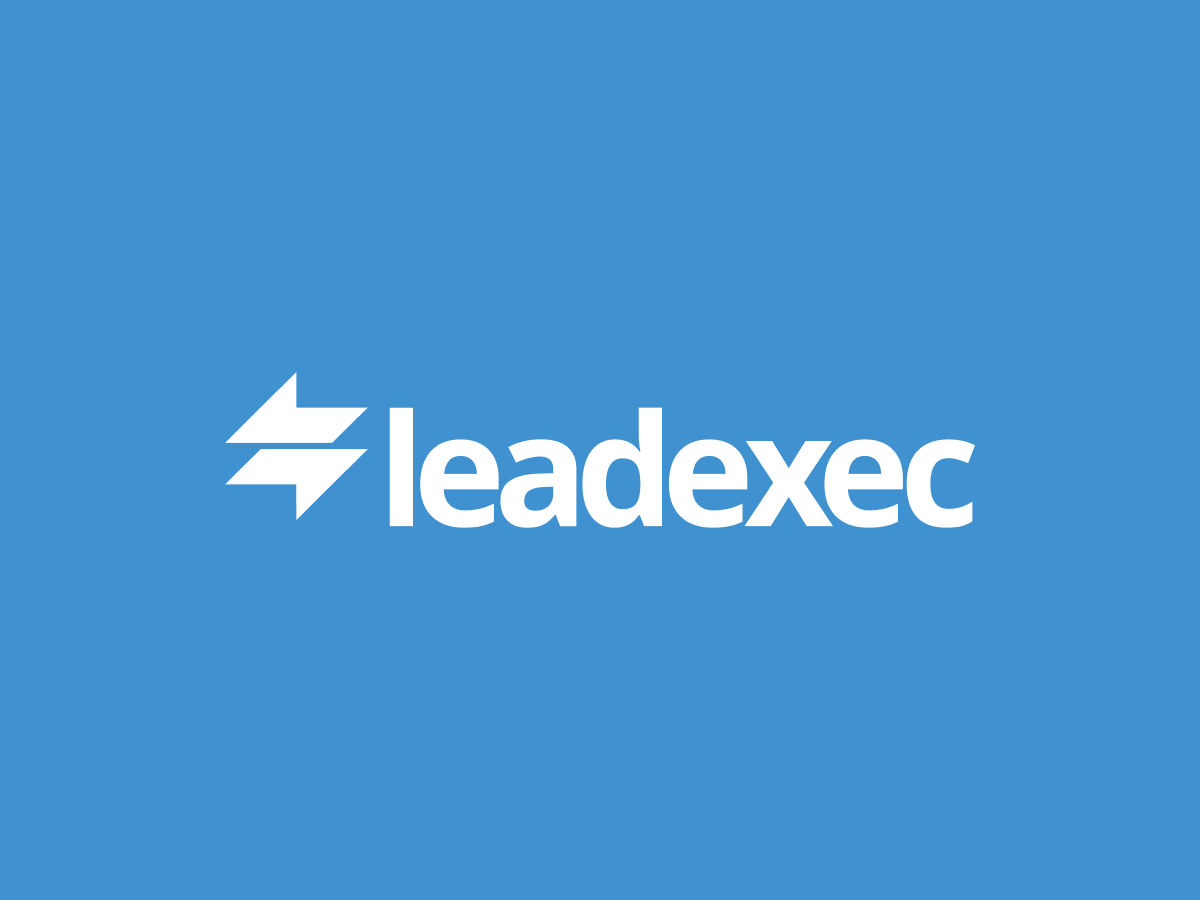 LeadExec
A step ahead of the basic requirements, LeadExec's platform has advanced features that make it stand out from its competitors. Like Leadspedia, LeadExec provides essential features such as lead scoring, routing, and call tracking. However, it takes a step further by managing lead ordering, billing, and payments.
One unique LeadExec selling proposition is its advanced AI-based capabilities with Interactive Voice Response (IVR), SMS, and chatbots. The AI-based IVR system helps manage inbound calls with user defined voices and call flows, prequalifying leads before live transfer. AI-driven SMS and chatbots allow businesses to interact with leads in real-time, providing immediate responses and prequalifying leads before transferring to agents. These advanced tools give LeadExec an edge in seamlessly handling digital and telephonic interactions.
Another feature of LeadExec that sets it apart is its pay-per-call marketing functionality. This feature allows businesses to maximize their return on investment on valuable phone-based leads.
Pay-per-call campaigns work similarly to pay-per-click. They create trackable phone numbers, and businesses pay only for qualified leads. This feature allows for easy tracking and optimization of campaigns.
LeadExec might be too sophisticated for marketers who only need to transfer leads from web forms to CRM systems. However, for performance marketers, lead gen companies, and large enterprises with multiple locations or branches, LeadExec is an excellent tool.

Chili Piper
Chili Piper provides scheduling software tailored specifically for sales teams. Its inbound sales software has lead-routing features designed to facilitate the scheduling of web meetings. The platform's primary function is capturing, qualifying, and routing leads to sales representatives in real-time to Salesforce.
Distro, a product of Chili Piper, is a streamlined lead distribution platform designed specifically to work with Salesforce CRM. It operates by defining trigger events that automate real-time web lead delivery to sales teams in Salesforce. These events are based on criteria such as lead scores, effectively prioritizing, and routing leads to the appropriate sales representatives.
Despite its simplicity and ease of use, Distro may not be the best fit for all businesses. It lacks some of the more sophisticated routing features of other lead distribution platforms. Chili Piper is designed to work exclusively with Salesforce, limiting its use with different CRM systems.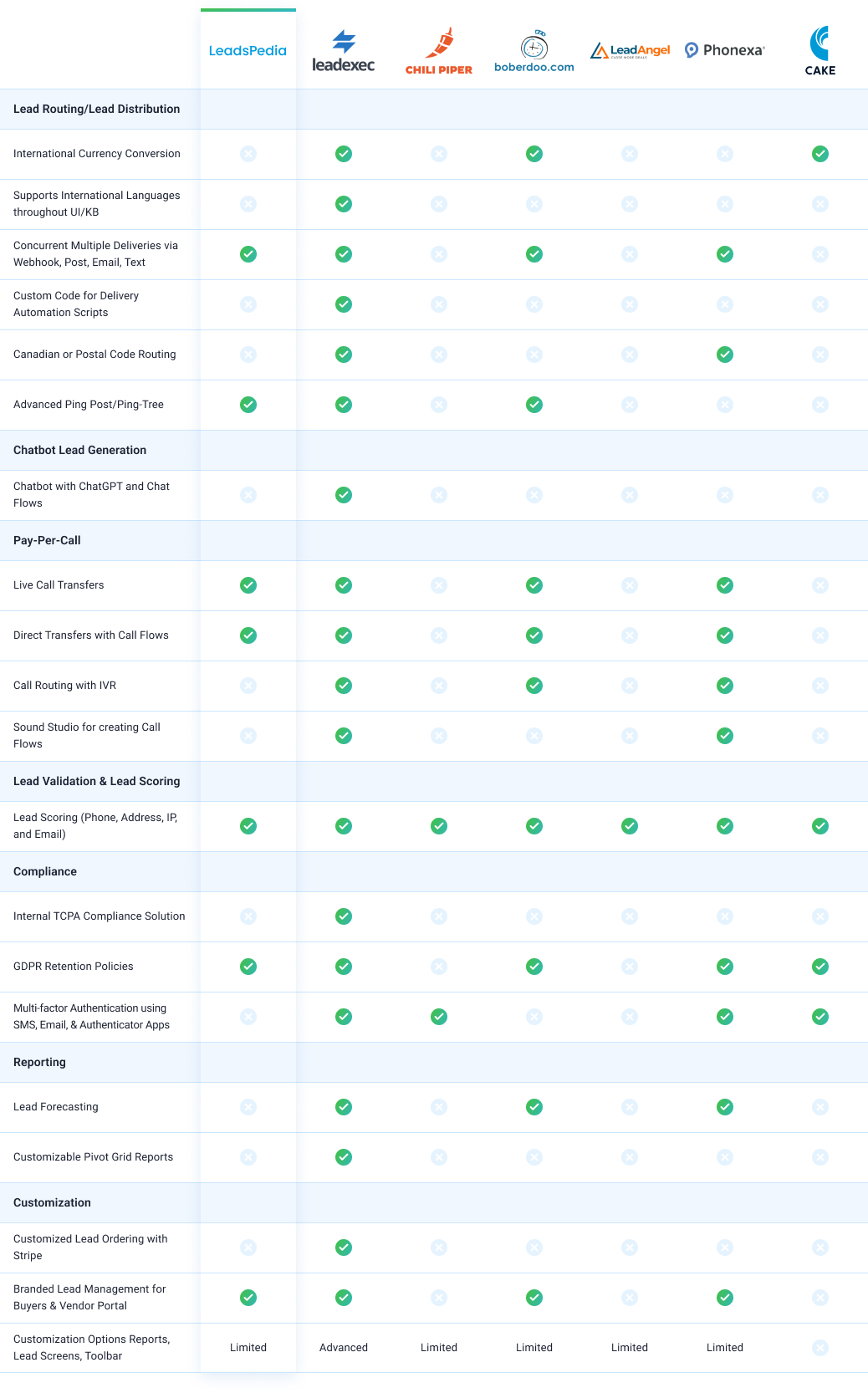 Boberdoo
Boberdoo is well-recognized for its ease of use and user-friendly interface. The platform provides a comprehensive tool designed to automate and streamline lead distribution among sales representatives. It offers critical features such as lead scoring, lead routing, and call tracking for enhancing sales efficiency and productivity.
Boberdoo offers different pricing tiers to cater to varying budgets and business requirements. Its customer support is well-regarded, with users reporting that the support team is knowledgeable, responsive, and helpful in resolving issues.
Despite these strengths, Boberdoo may not be the perfect solution for all businesses. One significant limitation is that it may not be as customizable as other options in the market. This could limit its utility for businesses with unique or complex workflows.
Additionally, the software may not be well-suited for intricate sales cycles that require advanced tracking and management features.

LeadAngel
LeadAngel provides an efficient approach to lead management by focusing on lead routing, lead-to-account matching, and data segmentation tools. LeadAngel's lead routing ensures that lead assignments go to the right representatives based on location, product interest, source, or other attributes. This makes LeadAngel a significant contender in the lead distribution market.
A distinguishing feature of LeadAngel is its lead-to-account matching capability. This feature helps businesses associate incoming leads with the right accounts in their CRM. LeadAngel also offers data segmentation tools that allow businesses to segment their lead and customer data based on specific criteria.
LeadAngel integrates with most popular CRMs, such as Salesforce and Microsoft Dynamics. While it offers rule-based lead routing, it doesn't provide as many customization options as other platforms. Businesses using less common CRMs or other software tools might have difficulty integrating with LeadAngel.

Phonexa
Phonexa's offerings include call tracking, lead distribution, email marketing, and data analytics. Phonexa's Call Logic is an advanced call tracking and distribution system that uses criteria-based delivery.
While Phonexa's offerings are quite robust, it isn't as customizable for specific lead routing needs as other platforms. Businesses using less common CRMs or requiring certain niche features might face integration challenges.
Phonexa excels in call tracking, lead distribution, and email marketing. However, it might be too complex for businesses needing simple lead routing without the need for calling or email marketing capabilities.

CAKE
CAKE offers a real-time tracking and analytics platform. CAKE helps businesses to capture, validate, and distribute leads effectively and efficiently.
CAKE distinguishes itself by its customizable lead distribution based on diverse factors such as geography, time, performance, etc. Furthermore, CAKE provides real-time reporting and analytics that give businesses lead distribution processes insights. This enables businesses to understand better what works and what doesn't, thereby allowing for continuous improvement.
CAKE's lead distribution may not be a perfect fit for every business. The platform's high degree of customization might be overwhelming for companies with very specific needs. Some users may find the interface not as intuitive as some other platforms. Despite these potential drawbacks, CAKE's comprehensive capabilities make it a significant player in the lead distribution market.
Conclusion
LeadsPedia has carved a space in the lead distribution software market, but it certainly doesn't stand alone. It faces stiff competition from these five significant players, each bringing unique strengths.
The ideal software for your business will depend on your specific needs, compatibility with your existing systems, and business objectives. A thorough understanding of your requirements and carefully comparing the options is key to making the right choice.
Companies that offer free trials allow you to test drive the software before investing. Full-scale lead distribution software should include lead source flexibility, a lead scoring system, call tracking software, and flexible delivery methods.