New LeadManager Features - January, 2023
ClickPoint LeadManager new feature announcement January 2023
ClickPoint LeadManager has some excellent new features as we move into 2023.
Microsoft 365 and Google Workspace
We've added Microsoft 365 and Google Workspace integration to email. Now you can send email from your company email address and still have ClickPoint email tracking and stats.

To learn more and to enable it, read this tutorial Enable Microsoft 365 | Enable Google Workspace
Email Conversations
We've also added an email conversations feature. This allows you to see every email you send and all replies on one page. You can also see if leads have opened emails, clicked on links, or replied – all in one spot.

How to use Email Conversations
Scheduled Email Delivery
We've added scheduled email delivery as well. Now you can schedule email delivery based on the best times for maximum opens.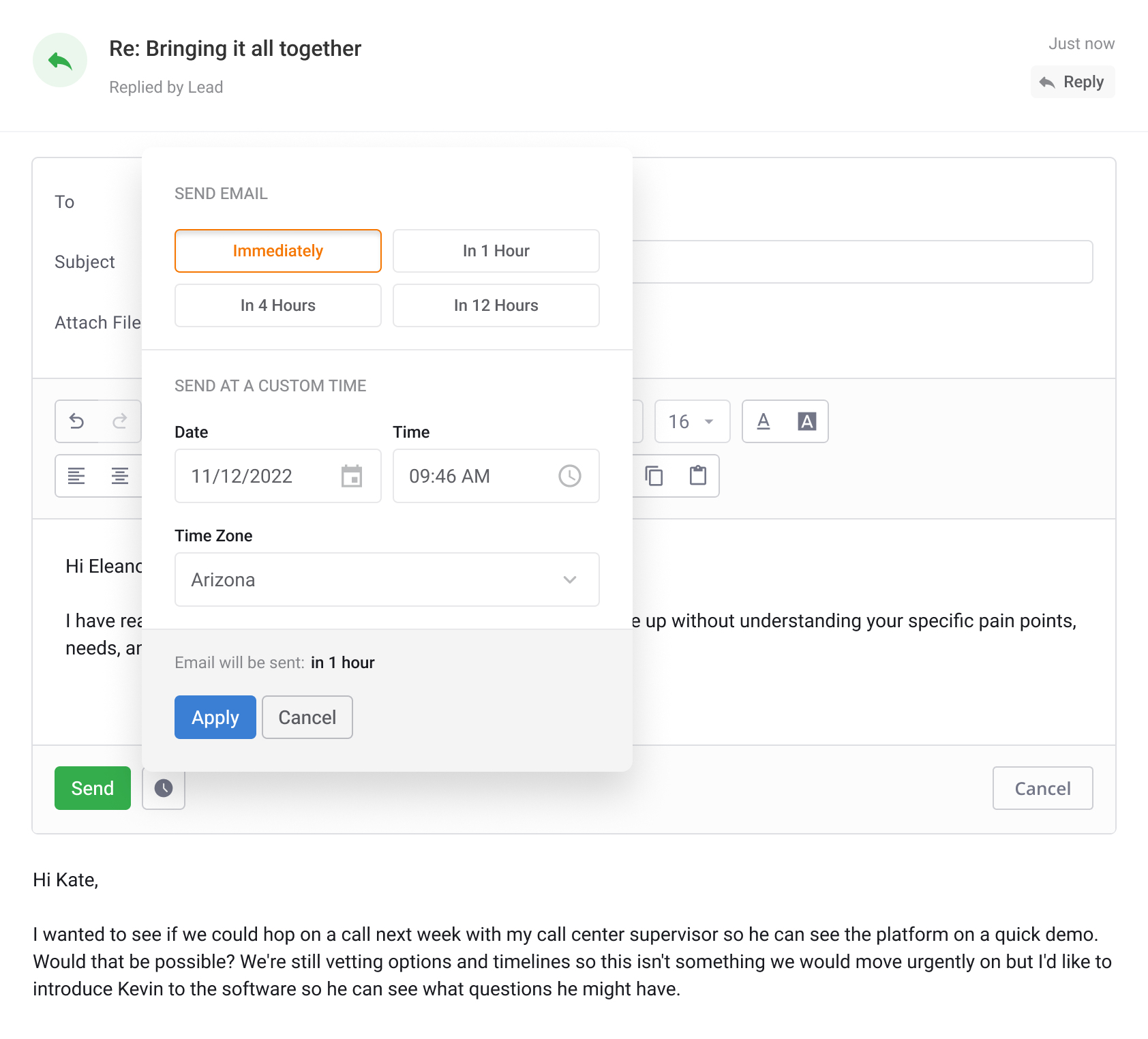 How to Schedule Email
Automated Events
Finally, we've added more automation to simplify your workflow. With Automated Events, you can autofill lead fields when entering the lead, send template-based emails, or add leads to a nurture strategy.
If you have any questions about these features, please reach out to success@clickpointsoftware.com
You can also download our product roadmap for more details and screenshots here.