How to Build Your Own Landing Page and Increase Lead Flow
After you have your webpage set up, now what?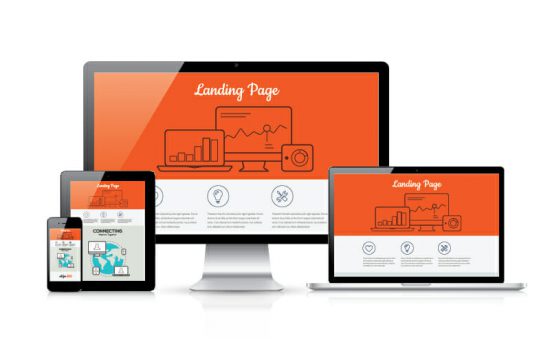 You have decided to generate your own leads. You have done your research on the value of CPC and SEO. You have weighed the risk vs. reward and you have had a webpage built that will put your competition to shame. So what is next? If you've found yourself at this very step, wondering the very same question, don't worry, you're not alone. After you have your webpage set up, now what?
We here at ClickPoint Software hear this question often. The concept of having a lead generated and sent directly into a distribution application can seem overwhelming. The fact is there are tools out there to help you accomplish what seems to be a daunting task. As a software company, it is our job to develop applications that serve a purpose. While our focus is dedicated to developing applications to assist in the generation and distribution of leads, along the way we often are exposed to other companies that provide services essential to external elements of that task. Through the use of these applications by our customers we have seen some superior products come along, as well as some that can only be described as sub-par. The purpose of this document is to assist you in locating some of the resources that we have found to be most helpful in developing a landing page, in hopes of sparing you some of the frustration that can usually be associated with that task. We performed an experiment to go through the entire process from the aspect of a new customer to see if we could provide any insight to what is often a tedious process.
The first step, if you don't have firsthand knowledge on designing a webpage, will be to pick a template. There are many webpages available that provide web templates. The one I would suggest is TemplateMonster (http://www.templatemonster.com). From TemplateMonster you can view a large variety of website templates and purchase them. After purchasing a template, you will need to implement a form on this template to capture the lead fields for the leads that you want to sell. Like the templates, there are several sources that will allow you to create these forms online. The form generator that I suggest is WuFoo (http://www.wufoo.com). After you've gone to this webpage and created the form, you will need someone to piece the forms and templates together to create the actual landing page.

If you do not have a web developer on staff, or are not familiar with doing these tasks yourself, there are places that you can go to get a contractor to do these tasks for you. There are resources that will put you in contact with a large array of expert contractors in the web development field. During this experiment, we created an account at oDesk (http://www.odesk.com) and then posted a job. Within 15 minutes of posting a job listing for a Landing Page Developer, we had over 20 responses from well qualified applicants with a range of pricing requirements.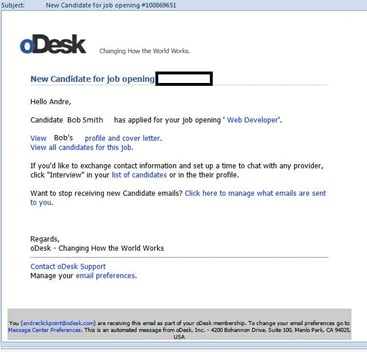 Before selecting a candidate, you will want to think about how you will be moving your leads. If the goal is to get the leads to go directly into a lead distribution program, you will need to have the integration documents ready and available to be reviewed by the potential web development candidates. If they're unsure about the integration documents (sometimes called Posting Instructions), you may want to consider another candidate. We often find that if the developer doesn't understand what the posting instructions are asking for, they are far more likely to either lengthen the process or require you to provide constant clarification.
After hiring a candidate to complete the landing page, you will need to figure out how you want the landing page to be hosted. If you already have a webpage up and running, you could likely use the same hosting company. If you are in need of a hosting company, there are many to choose from. For the purposes of our investigation, we decided to go with GoDaddy (http://www.godaddy.com). After the web developer completes the landing page, simply give them your hosting credentials and they can sign in and upload the new landing page for you.

Now that the landing page is uploaded and online, the last step will be to test it. This will require a little bit of coordination with your Lead Distribution provider as they will be able to quickly diagnose any adjustments that are required of your landing page.
Throughout this process, I discovered several areas where had I not had previous knowledge of the workings of this industry, I would have likely been at a roadblock. We set out to find an authentic customer side experience with the goal of ultimately being able to provide knowledge to get past those common roadblocks. Adding landing pages to an existing website can seem daunting when you consider how many moving parts have to fit together in cohesion for it to function correctly. At the very least, this article will assist you in preparing yourself for those obstacles, and hopefully…help you get past them.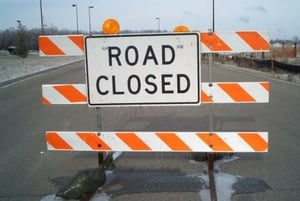 There are far too many resources available on this subject to put them all in this blog. What I have done is comprised a short list of those resources that helped me with this project, as well as a few that might help in very specific situations.
TemplateMonster – Website: www.templatemonster.com
TemplateMonster is a great place to start; at the very least to get ideas on landing pages. They provide cheap website templates and can help you get ideas for landing pages. If you decide to purchase a template, you are provided with all of the essentials needed to get a website started.
WuFoo – Website: www.wufoo.com
WuFoo is a form creation site that allows you to generate web forms from their site. You can use this in conjunction with a template to completely build a landing page. With the help of a web developer, you can then have that form set to deliver leads into a lead distribution program.
Formstack – Website: www.formstack.com
Like WuFoo, Formstack is another website dedicated to generating web forms to be used on a landing page.
PSD2HTML – Website: www.psd2html.com
This company is great at the service they provide. Essentially, if you have a designer that created an image file for your landing page, this company will convert it to HTML. Once converted to HTML, it can be used as the backbone of a landing page, allowing you to then generate and attach a form to collect your lead data.