Preparation for Website Marketing
Before undertaking a marketing program, it is essential to evaluate your website from a visitor's perspective.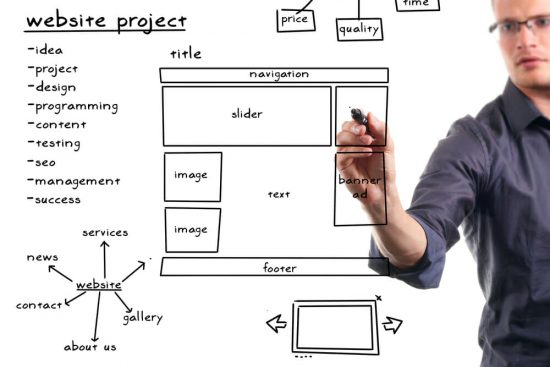 Before undertaking a marketing program, it is essential to evaluate your website from a visitor's perspective. Be sure the time and money you are about to spend on marketing will not be wasted by sending visitors to a website that has no "grab" appeal or is difficult to navigate. The first impression will win or lose potential customers in a matter of seconds.
Valuable Content
A successful web site contains various forms of useful information. It can be product information, how-to information, educational information or a million other kinds of information. It's critical to keep your information focused. A potpourri of information with no particular direction is confusing and will discourage visitors. It is also important to remember, a webpage full of links to other sites does not encourage visitors to return. Great content is tantamount to success.
Pleasing Design
If you do not have experience building websites, hire a professional. A website has multiple parts. Some of them are visible to everyone, while others are hidden in code. Navigation must be simple to use. Visitors should be able to access all portions of the website from each page. The layout is also important. A poorly designed website discourages future visits. Crowded content, fancy fonts, fluorescent colors and busy animation are all distractions that give visitors a bad impression. A site that loads slow is a site that loses visitors before they even arrive. Be sure your website is not overloaded with graphics, photos, animations and videos.
Meta Tags
Meta tags were not designed to be marketing tools. There are only two which are important to a marketing program. The keyword and description tags are the most useful for marketing purposes. The description is the more important of the two and should give an accurate portrayal of your website. Some search engines will use this information for their description of your web site. A well written description will entice people to click the link to your website.
Obtaining Contact Information
One important element of marketing is the development of a quality mailing list. An e-mail sign-up form, on your website, provides an excellent source of visitor contact information. If your website is interesting, and your services or products appealing, most visitors will sign up for a mailing list. Offering a monthly newsletter, catalog or special sale preview is all the incentive needed.
Consider Adding a Blog
A blog can accomplish many marketing goals. Blogging does require some dedication, but most businesses have an employee that loves to write. If, for example, your business products relate to the automotive industry, your blog could contain tips on proper ways to use the products you sell. You could also announce new products and upcoming sales.
Preparing your site before you start the marketing push makes sense. The site has to look good, be easy to navigate, promote return visitors, be updated frequently and be filled with great content. Provide these things and your visitors will return again and again.