What is Automated Lead Distribution Software?
Understand the current state of lead distribution software and automation. A complete lead distribution system will benefit lead sellers and buyers alike.
What is Automated Lead Distribution?
In a nutshell, lead distribution delivers sales leads to salespeople, lead buyers, or third-party software applications. Effective lead distribution requires integrated automation to capture leads quickly and properly distribute them based on various factors. In other words, automation software verifies, analyzes, and matches each lead with the most appropriate buyer or sales agent.


Companies with high lead volume must move leads, phone calls, and data around to many different applications. They need to be able to receive incoming leads from various sources.

Those leads need to be sorted, measured, and sent to buyers and their sales teams. And they have to do this as efficiently as possible. A proper lead distribution system ensures a positive lead flow to sales agents that can act on them rapidly.

Automated lead distribution saves time and increases engagement and opportunities. Without distribution automation, effective, modern lead distribution wouldn't be possible.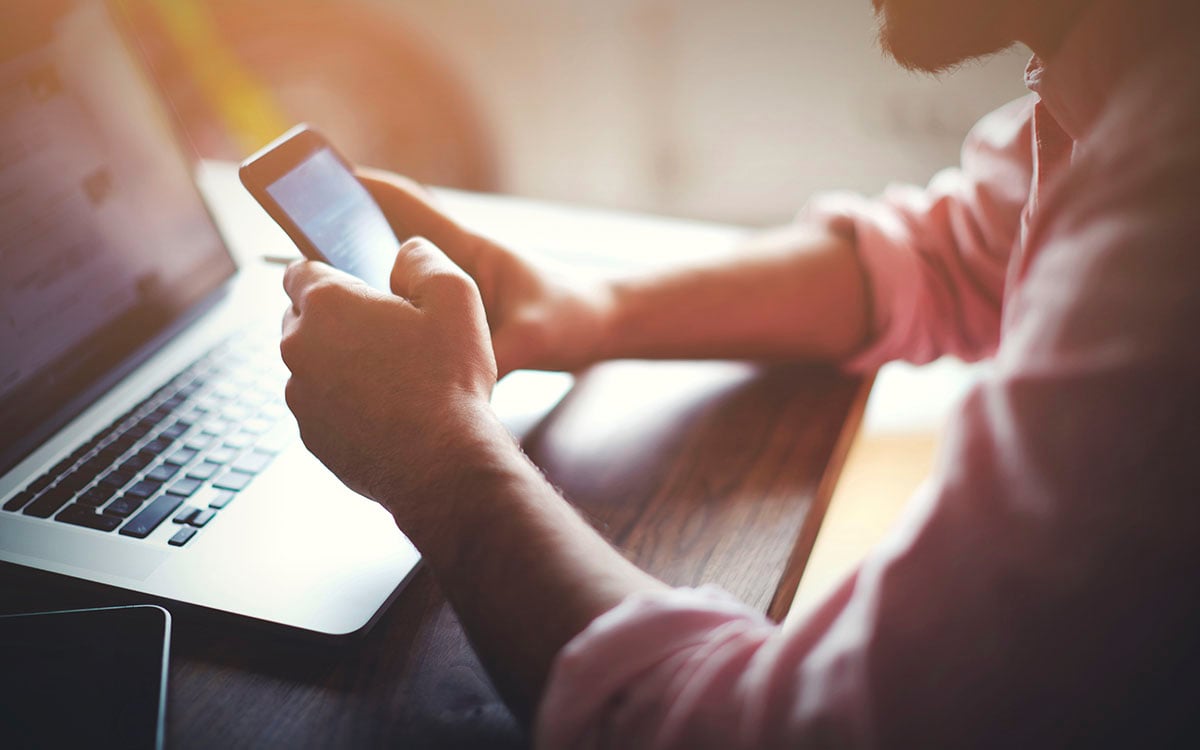 Buying and Selling Leads
Capturing leads is the first step in an automated lead distribution process. Websites, landing pages, inbound calls, direct mail, and social media all capture lead data. Lead data is then verified and either distributed to an internal network or sold to a lead buyer.

Leads are sold several ways, exclusive or semi-exclusive. They can be captured via live call transfers, real-time, batch, and other selection criteria. These factors contribute to the selling price and require consideration before spending money on lead generation. High-quality, exclusive leads, and low-quality, semi-exclusive leads are both important in the lead generation ecosystem.

Automated lead distribution creates seamless and efficient pathways for these leads. This increases profit for lead sellers and decreases costs for lead buyers.
How does Lead Distribution Automation Address Fraud Prevention?
A high volume of leads opens the door to fraud. Fraudulent leads will tarnish a company's good reputation and cost otherwise loyal clients - and money. Whether you buy or sell internet leads, preventing fraudulent leads from sneaking through your distribution is critically important.

A good automated lead distribution platform will include safety measures to help prevent fraud. These measures include:
Duplicate checks
Real-time email and phone validation
USPS address verification
Telephone Consumer Protection Act (TCPA) compliance
Double opt-in.
Double opt-in is a step in the subscription process that requires email confirmation and subscription approval. It prevents capturing leads that are disinterested or have invalid email addresses.
What is Consumer Privacy, and How Can Automated Lead Distribution Ensure Compliance?
Consumer privacy protects consumers from the unapproved "collection and dissemination of personal data by businesses or merchants." This creates a divide between sales organizations that require consumer data and consumers that wish to protect their privacy. Laws around consumer privacy are getting more strict, while user data becomes more important and valuable to marketers and sales.
GDPR, TCPA, and DNC compliance are no longer optional. Lead buyers require adherence to these guidelines. The first step is to understand how these compliance requirements impact customers and their ability to win and keep their business.
Adhering to these guidelines is a value add for lead buyers, ensuring they avoid potential risk. Many lead buyers require a commitment to follow these guidelines and proof of compliance.
Lead Distribution Tech Stack
Your tech stack is the cumulative system of software applications that serve your business or a component of your business.
Lead distribution requires cross-platform integration for a complete system. Lead buyers don't all use the same software solutions. Different lead generation sources need to be able to unify data by sending it to a single system. This is why automated lead distribution software must integrate with other software solutions.
An integrated lead distribution tech stack includes lead capture, CRMs, marketing automation, notification apps, reporting and analytics, and accounting software.
Can a CRM Handle Lead Distribution?
Customer Relationship Management (CRM system) handles marketing automation, customer support, customer segmentation, email and social media campaigns, and general lead data. Those are all vital aspects of managing customers. A CRM, for all of its significant value, is not built to distribute leads and lacks a sophisticated, intelligent delivery engine.

Many companies used to use CRM software to manage their leads. This was acceptable before dedicated distribution software existed. Lead sources were limited, high contact rates were easier to achieve, and overall volume was lower.

A CRM can sometimes suffice for smaller companies with low lead flow. But, CRMs don't handle lead distribution or lead management for sales in a sophisticated way. CRMs only provide one piece of a more complex puzzle for companies with high lead flow. Companies with many branch locations, franchisees, call centers, and lead sources also require much more than a CRM can provide.


How are IVR Phone Systems and IVR Call Routing Used in Lead Distribution?
Interactive Voice Response (IVR) is an automated phone system technology. It allows callers to access information via a responsive system of pre-recorded messages. It provides menu options via keypad or speech recognition to have calls routed to specific lead buyers (call routing).

IVR can pre-qualify and route leads based on many factors, including geographic location, specific need, or product interest. When qualified leads meet the given criteria, they are assigned to appropriate destinations. Assign leads are then transferred to live sales reps or buyers.

Producing high-quality live calls and direct transfers is a great way to provide top-tier prospects and increase lead value. Live call transfers sell at a premium; they're exclusive leads. Generally, they cost 3x to 5x the rate per transfer relative to semi-exclusive leads.

Marketers and lead generators require seamless capture, tracking, and hand-off to lead buyers to generate live calls and direct transfers. IVR is a great way to maximize lead sales. These features make IVR a valuable component of a lead distribution network.
Real-Time Notifications
Maximizing lead sales requires rapidly identifying problems with lead delivery, orders, and buyer dispositions. This allows quick adjustments to be made to remedy potential problems.
Using real-time notifications defines a lead generation company's ability to turn its marketing efforts into successful lead generation campaigns. Monitoring and tracking changing data points without automated real-time notifications result in undetected problems and missed opportunities. These hidden problems and wasted opportunities can cripple a business.
Automated Invoicing
One of the biggest challenges lead generators face is ensuring timely payment for the leads tier clients buy.

Most successful lead generation companies will have a mix of buyer types. They'll have large customers that buy leads en-mass and a healthy collection of small and mid-size buyers.

Smaller buyers help provide coverage for leads that don't fit the criteria of large buyers. To successfully sell leads to smaller buyers, it's helpful to be able to invoice with easy payment options like Stripe. This is helpful for the buyer but also ensures prompt payment to the seller.


What Are Automated Lead Distribution Solution Requirements?
There are a number of cloud-based lead distribution solutions on the market. When looking at advanced lead distribution software options, be sure that you choose one that includes these features:
Capture customer data from landing pages, website, phone, call centers, direct mail
Sort date, filter data, distribute data in real-time to various platforms
Deliver lead data via JSON, HTTP POST, XML, and email.
Ping and post configurations for specific business use cases
Deliver inbound phone calls in real-time using call routing
Record calls, track calls, setup complex call flows
Track data transfer to other solutions and ensure successful delivery
Track ROI, activities, and measure delivered data